2017 – Rapunzel the Pantomime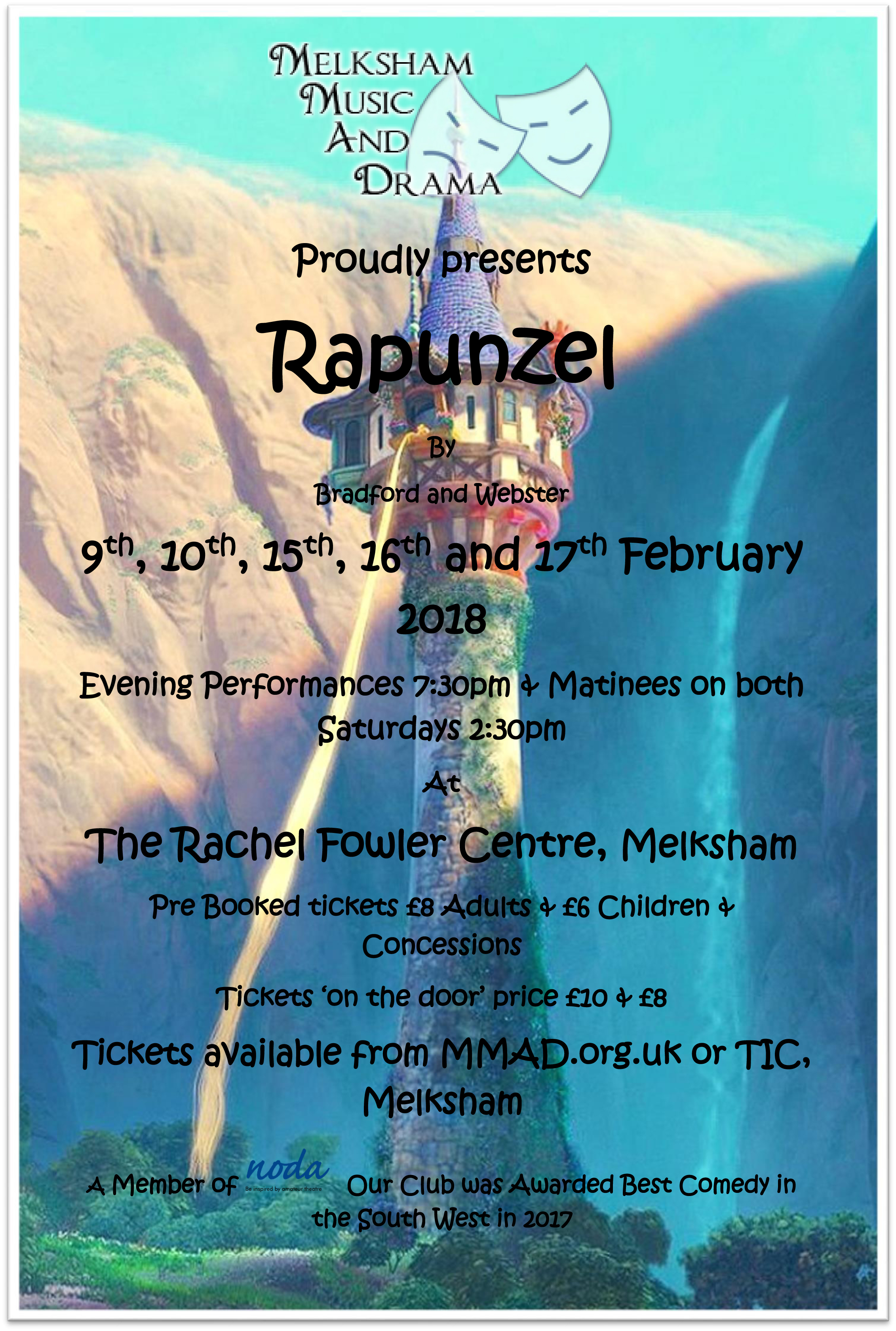 Rapunzel the Pantomime
Written by Bradford and Webster
A beautiful young girl with long golden hair is locked away in a tower by an evil witch. Enter a dashing Prince and his loyal companion to save her with the help of a good fairy. Throw in a hairdresser, two bumbling nit wits, jokes, slapstick, great songs and dances and this will make you smile and laugh out loud.
A traditional story with a twist or two along the way is set in a more contemporary style that we know will entertain you.
Come along and enjoy!
Dates 9th, 10th & 15th, 16th and 17th February 2018. Evening performances start at 7:30pm with matinees on both Saturday's starting at 2:30pm.
Pre booked ticket prices: £8 adults & £6 concessions.
On the door price: £10 adults & £8 concessions.
Tickets are available now via Ticketsource