Smash hit show for MMAD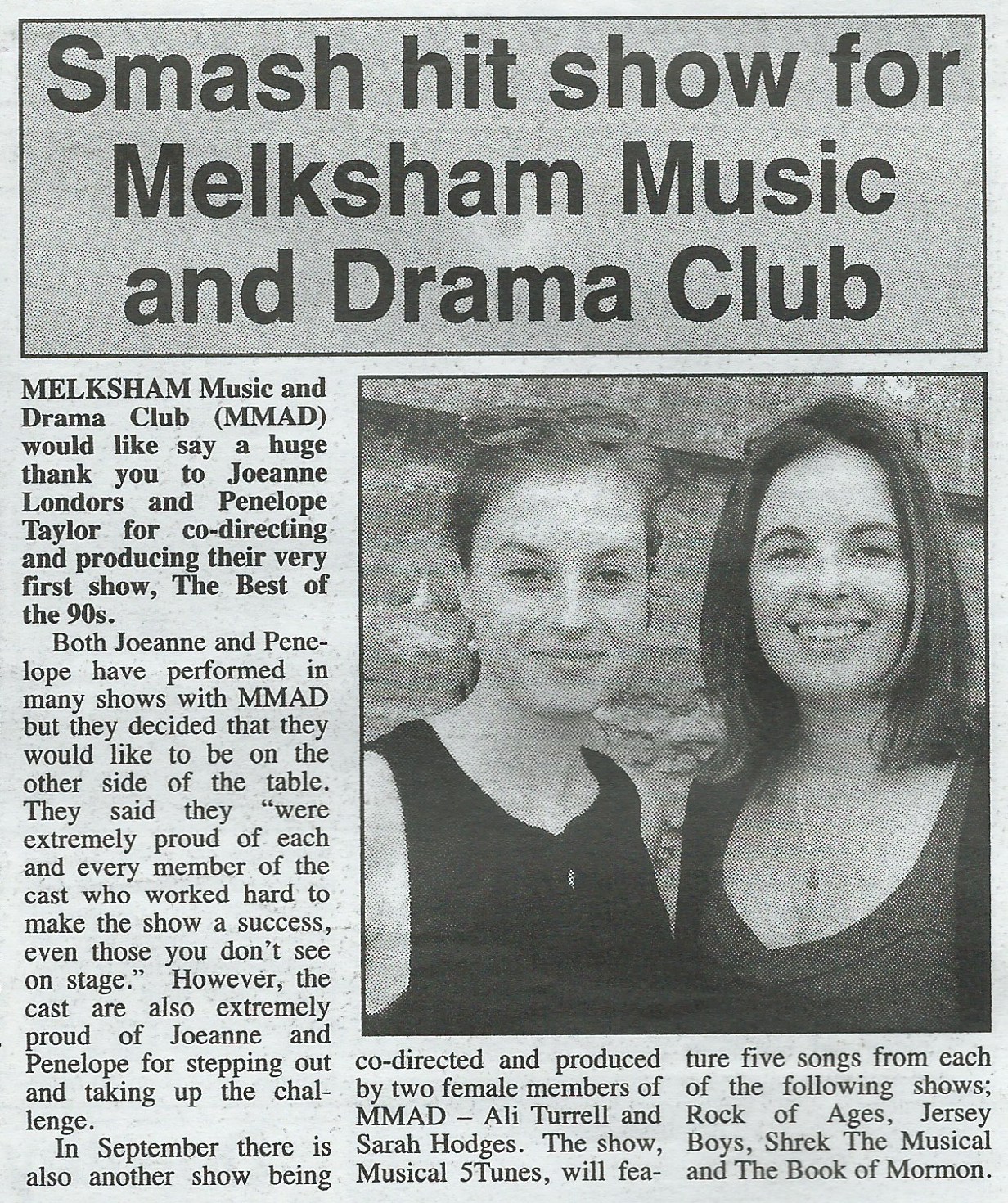 MELKSHAM Music and Drama (MMAD) would like say a huge thank you to Joeanne Londors and Penelope Taylor for co-directing and producing their very first show, The Best of the 90s. 
Both Joeanne and Penelope have performed in many shows with MMAD but they decided that they would like to be on the other side of the table.  They said they "were extremely proud of each and every member of the cast who worked hard to make the show a success, even those you don't see on stage."  However, the cast are also extremely proud of Joeanne and Penelope for stepping out and taking up the challenge. 
In September there is also another show being co-directed and produced by two female members of MMAD – Ali Turrell and Sarah Hodges.  The show, Musical 5Tunes, will feature five songs from each of the following shows; Rock of Ages, Jersey Boys, Shrek The Musical and The Book of Mormon.  
Article from Melksham Independent News (http://melkshamnews.com/2017/06/21/smash-hit-show-for-melksham-music-and-drama-club/)